Hi everyone! I hope you're having a lovely day so far.
Today, I decided to talk about 5 AAPI authors I want to read more from, as this is AAPI Heritage Month! As we go along, I'll let you know which books I've read from the authors and which I want to read next!
Without further ado, let's get started!
Christina Li
I read Christina Li's debut novel Clues to the Universe a few months ago and gosh did I fall in love with it!! I loved Ro and Benji's dynamic, and the supporting characters were also developed nicely. Ro is one of the few characters I can see slivers of myself in, with her unapologetic ambition and love of learning, and I just—I just love her, okay?
I have seen Christina tease a couple new projects that look INCREDIBLE, like "joy luck club meets the farewell as a middle grade book", so I'm so pumped about that!!
Andrea Stewart
The Bone Shard Daughter is Andrea Stewart's debut novel, but her style comes across so professionally. I kid you not—from the very first page, I was hooked. By the prose, the atmosphere, and Lin of course! The usage of multiple POVs and the subtleties the author wove in to pack in those plot twist punches were a marvel!
I'm excited for The Bone Shard Daughter's sequel, The Bone Shard Emperor, which is set to release at the end of the year. Not sure how I can wait that long…but I'm really curious how the book will pick up after the events of The Bone Shard Daughter. (Obviously I want more political intrigue, constructs, and Mephi. And how the dynamic between Lin and Jovis will work now…)
Elizabeth Lim

Spin the Dawn by Elizabeth Lim was a wonderfully woven fantasy, with a clever yet compassionate heroine, atmospheric settings, and believable stakes. While I did wish a few scenes were drawn out, it had really nice build up sequences.
Six Crimson Cranes hits shelves in a couple of months, and seems it will have political intrigue, magic, siblings, and strong character growth—we love to see it!
Also, shoutout to Lim's cover artists, I believe Tran Nguyen illustrated the covers for The Blood of Stars Duology and Six Crimson Cranes, and WOW the talent!! ✨
Rajani LaRocca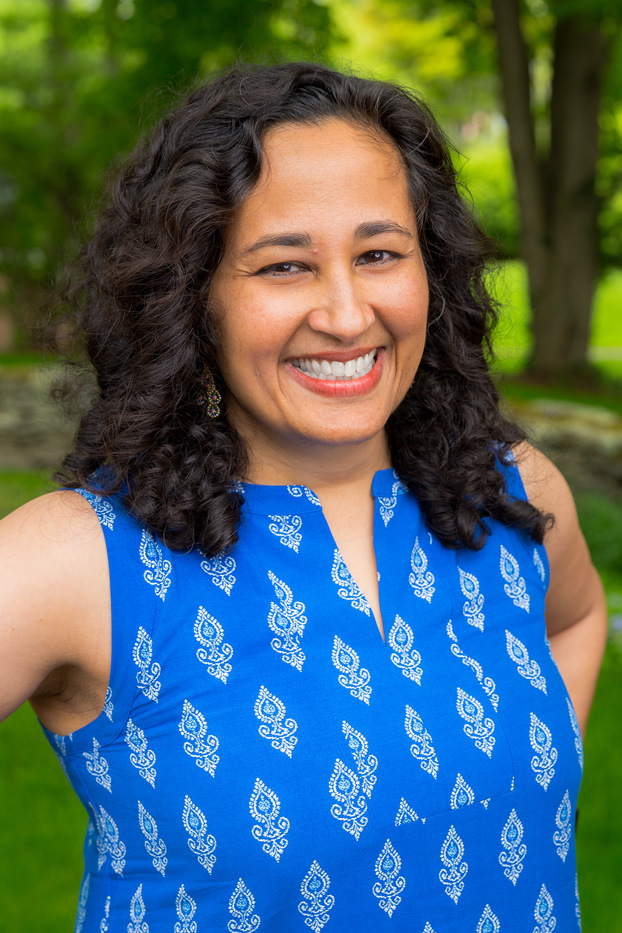 Rajani LaRocca is amazing with verse. Red, White, and Whole was written with such clarity and emotion that I cried at the end. Verse is definitely difficult, but the thought that was put into it was evident and the way it was handled was just so impactful!
Midsummer's Mayhem was Rajani LaRocca's debut, and it looks absolutely marvelous. I've been wanting to read it for so long. I mean, the synopsis and cover are just so enticing!! "Can Mimi undo the mayhem caused by her baking in this contemporary-fantasy retelling of Shakespeare's A Midsummer Night's Dream?" I NEED TO KNOW.
Roshani Chokshi
Roshani Chokshi has deservedly established a name for herself in both MG and YA. While The Gilded Wolves didn't resonate with me as much as I wanted, I was in awe of the prose and the atmospheric details. The world felt so nuanced and the puzzles introduced seemed quite clever even if I wasn't entirely sure what was going on. The characters definitely had potential and their banter was so precious!! So I look forward to picking up the sequel.
Her middle grade series also looks fascinating, with Hindu mythology and soul sisters!! I've also seen a few of her interviews, and she seems really sweet and so much fun to talk to.
And…that's a wrap!
Thank you so much for reading, and I hope you had fun reading this post. It was such a pleasure to write, and I hope you were able to add more books to your TBR or look into more authors!
So…talk to me in the comments! Which AAPI authors do you love? Want to try out? Hope to read more from?
Have a wonderful day…