As promised, today's post will be about how the past two months have been for me, and my goals for October! Happy reading 😀
Well, school started mid-August. We're doing synchronous online learning, and it was tricky the first few weeks, but I think I've gotten used to it! Of course, I miss interacting with my fellow classmates and teachers, but I'm thankful that we have this online option.
My time on the computer has increased exponentially. Classes, homework, more classes, all depend on this trusty device, haha! And of course, my little nook in the blogosphere.
I did a lot more reading lately, and thanks to so many bloggers, I never have the excuse "I don't know what to read" 😂 anymore. I'm pleased to say that there were a lot of 4.something star reads (because I'm such an objective reader) and two full reviews will be coming to the blog soon! I'm also trying to work out a mini reviews system, so if you have any tips or suggestions you'd like to share, let me know in the comments below — thank you so much ☺️.
For piano, I've started learning Clair de Lune and am halfway through another Beethoven Sonata (the third movement). And I'm saying hi to Czerny again for finger exercises. It's going quite well, if I do say so myself! 😀
I'd also like to take the time to talk about Ruth Bader Ginsburg. She recently passed away, and I know she will be missed by many. I hope to learn more about her soon, for I do know that her work has been so impactful for women, having strategically fought against gender discrimination throughout her career. In my Social Studies class, my teacher showed us several slides, and upon each was a quote. She instructed us to choose a quote that caught our attention most and write a paragraph or so explaining.
I chose Ms. Ginsburg's quote:
The state controlling a woman would mean denying her full autonomy and full equality.
My thoughts:
While women's rights have improved significantly over the years, thanks to efforts of hardworking and determined feminists, there are still places where this is not the case. Out there, some women are still being "controlled," such that their thoughts, speech, and freedom are restrained and confined. This is "denying her full autonomy and full equality," as stated by Ruth Bader Ginsburg so eloquently. In literature, film, and even in STEM fields (for instance), there are those who portray women unrealistically. For example, in YA, a staple in the literary world, I grow tired of how some female protagonists are presented so differently from the actual girl / woman. For they seem to have no agency, guts, or mind of their own. Isn't this also the same as the author denying their female protagonists "full autonomy and full equality?"
There are many different ways to look at this quote, but this was the tack I chose. I hope Ms. Ginsburg can rest well now, and I wish her family well…
I also watched She-Ra this month! My favorite characters are Glimmer (because she learns how to become an efficient queen all while maintaining a beautifully positive attitude), Catra (as she's a really interesting antihero and plus, she's got cat features), and Double Trouble (due to their beautifully dramatic manner…they deserved more screen time…and scene).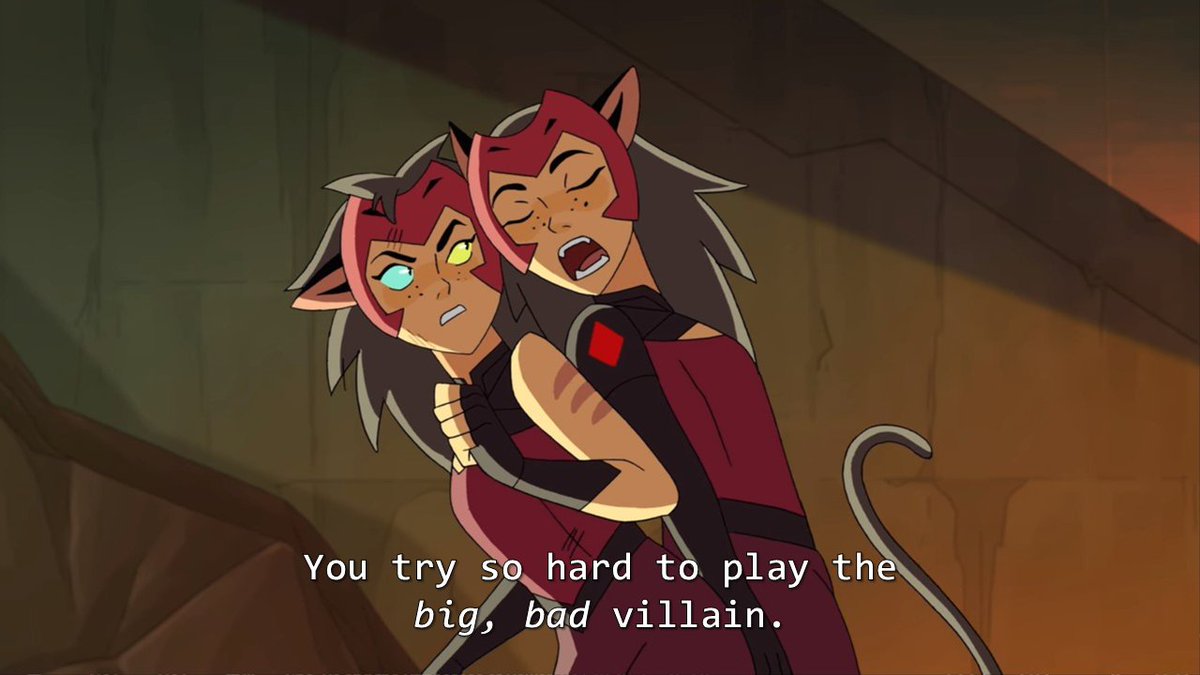 Now, let's take a look at my August Goals from my last monthly wrap up, and see how well I accomplished them!
August Goals
For Blogging
Get 30 followers.
At the time I've written this post, I have almost 60 followers, which is way more than I thought! Thank you so much to all of you, you are AMAZING and I'm SO grateful for your support. Also, to everyone who has visited my blog — thank you for coming and I hope you enjoyed your stay!
Publish 5 posts.
LOL I published 14 posts in August. Totally aced that!
Outside Blogging
Adapt to distance learning at school.
I think I did this well! I'm enjoying my classes, and the homework amount is manageable, so…win-win!
Read more and write more!
Read more, definitely.
Write more…ummm…
Continue doing well with piano.
Yes, I think I am! Clair de Lune is SO pretty 😍 so much room for emotion and creative touch!
Overall, I think I did pretty well! Now for assigning October Goals…
For Blogging:
Post at least 4 times.
Continue interacting with you lovely bloggers!
Outside Blogging:
Sit down, write, and finish the 7th full draft of my WIP (yes I love it that much).
Read two nonfiction books. I'm trying to read more nonfiction, and I want to read philosophical, thought provoking ones! I hope to educate myself more on the history of the past and ongoing fights for women's rights, and STEM stories too in particular. If you have any recommendations, let me know in the comments below, I'd really appreciate them 😀
Read two fiction books. Yep, I'm so not setting my bar that high.
And as a sidenote: when the holds come in from the library, find the time to you know, actually read them (this didn't work out in July at all lol).
A large part of what makes the blogging experience so enjoyable is, of course, the community. These past two months, I found so many incredible blogs and stunning posts! I wanted to share some of them with you, and it was REALLY hard to narrow it down…but the sidebar on the blog has an array of posts I clicked the Like button on recently, so you can stop by there for more!
Maggie began a new blog series called Breaking the Mold, and it's so important to learn more about the realness and unique beauty of people.
Olivia's first post for her new feature Blogger Origins made me even more glad that I decided to enter the blogosphere.
Introverted Thoughts (also known as Bookish Thinker) posted a thoughtful analysis on the poem Still I Rise and her insights on the meaning of creativity and hard work, all so eloquently stated.
Margaret recommends six books full of character & relevant themes and makes me add them to my TBR.
Kay eloquently voices her opinions on #ownvoices, and it's such an eye-opener for how #ownvoices can be more inclusive.
Charis wrote an insightful analysis of an Antihero — all you aspiring writers out there, I advise you take a look.
Octavia talks about contemporary novel Everything I Thought I Knew and makes me so excited to read!
Sofii reviewed anthology Come on In and I'm really interested to learn more about the immigration experience from all these different points of views.
Sara did a 31 word prompt challenge for writing, and I especially enjoyed reading her Week 2's responses and her Week 4's haunting yet impactful short story.
Hopefully you can find some new posts to enjoy, and more blogs to follow!
As you may know, this is the third post in this post-packed week. Tomorrow, I have an interactive, hopefully fun, post prepared, something I've never done before…I leave you three words: ink, fairy lights…
I hope you enjoyed reading my second monthly wrap up! Are you looking forward to October (I am!) and what are your plans? How did August and September go for you? Let me know in the comments below!!